---
February 6-9 2020,
Manitoba Museum Winnipeg, MB

Ziigimineshin Winnipeg 2020 is a beading symposium organized by the Manitoba Craft Council, Urban Shaman, Manitoba Museum, Mentoring Artists for Womens Art and Franchesca Hebert-Spence. This symposium is being held in conjunction with the exhibition:
Endurance.....Patience
at Urban Shaman curated by Daina Warren
Community Beading Group Exhibition
at Mentoring Artists for Womens Art curated by Niahm Dooley
May the Land Remember You as You Walk Upon Its Surface
at the Manitoba Craft Council guest curated by Franchesca Hebert-Spence.
The symposium is intended to contribute to and build on the scholarship around contemporary Indigenous art with a focus on how beadworks builds community; through making and learning together, opportunities will be created for the exchange of knowledge and the building of community.
Speakers will include Judy Anderson, Katherine Boyer, the Beading Babes, Ruth Cuthand, Sherry Farrell Racette, Cathy Mattes, Paige Mukash, Lisa Myers, Margaret Nazon, Jolene Rickard, Carmen Robertson, Amber Sandy, Tuscarora Beading Group, and Ukjese Van Kampen.
Hands-on workshops will be held in Alloway Hall and hosting beading vendors
---
Speakers
Amber Sandy

Amber coordinates SciXchange's outreach programmes with a focus on Indigenous knowledge-based science. She is a member of Neyaashiinigmiing, the Chippewas of Nawash First Nation. Amber has managed various community based projects and programmes where she gained skills in resource and programme development, community outreach and educator training, and capacity building projects integrating traditional and western science in her approach to conservation and environmental science. She believes that Indigenous people are natural scientists as science is inherent in Indigenous languages, stories, and interactions with the environment. It is her passion and commitment to share these views with Indigenous and non-Indigenous peoples alike through education.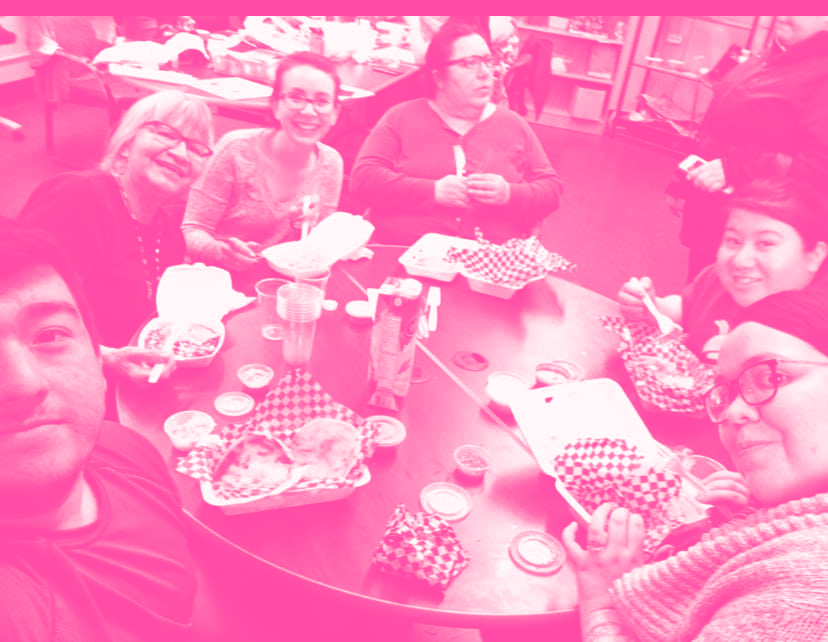 Beading Babes

The BU Beading Ladies Started in the spring of 2014 to provide Graduation presents for Indigenous Grads. From there, it has grown to weekly Tuesday meetings that always include laughter, teachings and some tea. Being in the same room as the women week after week is a teaching in itself these pillars of the community make everyone feel welcome and appreciated.
Judy Anderson
Judy Anderson is Nêhiyaw from Gordon First Nation, SK, Treaty 4 territory and an Associate Professor of Canadian Indigenous Studio Art in the Department of Art at the University of Calgary. Anderson's practice includes beadwork, installation, hand-made paper, painting, three-dimensional pieces, and, collaborative projects all of which are deeply personal with a focus on issues of spirituality, family, colonialism and Indigenous epistemological and ontological traditions. Her current work is created with the purpose of honouring the people in her life and Indigenous intellectualizations of the world. She also has ongoing collaborations with her son Cruz where they combine graffiti with Indigenous methodologies, and she has been researching traditional European methods and materials of painting.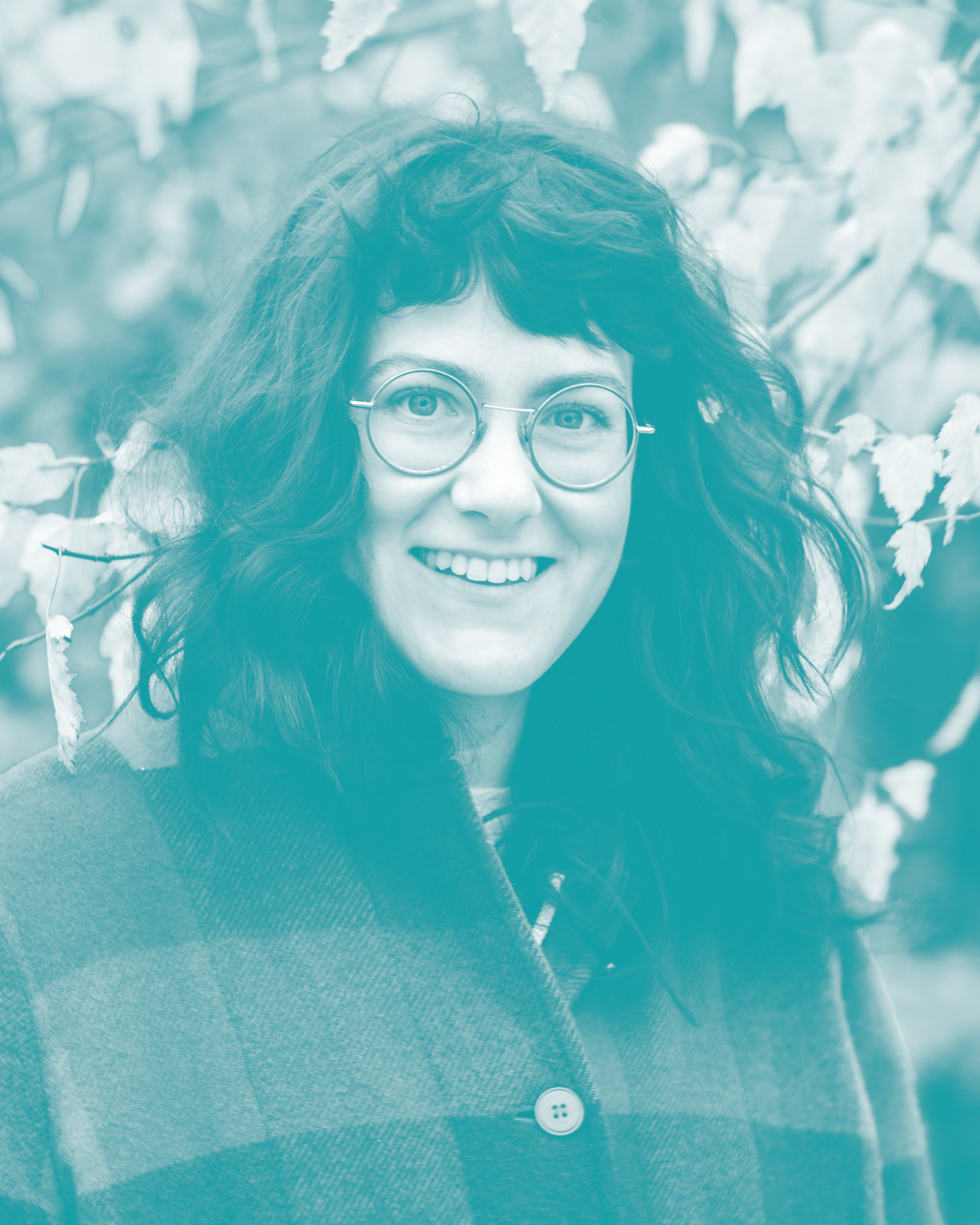 Katherine Boyer

Katherine Boyer is a multidisciplinary artist, whose work is focused on methods bound to textile arts and the handmade, including fabric manipulation, papermaking, woodworking and beadwork. Boyer's art and research is entrenched in Métis history, material culture and personal family narratives. Through the experience of long, slow, and considerate laborious processes, Boyer contemplates the use of her own Métis body as a conduit for building upon ancestor relations and exploring notions of a mixed cultural identity. Boyer has received a BFA from the University of Regina and an MFA at the University of Manitoba. She currently holds a position as an Assistant Professor at the U of M, School of Art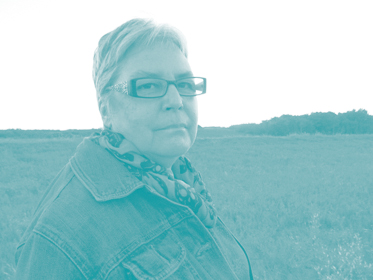 Ruth Cuthand
An artist of Plains Cree and Scottish ancestry, Ruth Cuthand's practice explores the frictions between cultures, the failures of representation, and the political uses of anger. Cuthand's beaded portraits present enlarged microscopic views of some of the deadly viruses and bacteria that have impacted (and often decimated) First Nations communities in both the distant past and the present day. The luminous beaded disks floating on black suede are both seductive and repellant, using materials and techniques that have long been denied status as 'serious art' to confront the most difficult truths about Canadian society and the impacts of colonization.
Cuthand's beaded portraits of infectious agents significant to indigenous people, past and present, were featured in the survey show of contemporary Canadian art,
Oh, Canada
, at MASS MoCA in 2012, which subsequently travelled across Canada. Cuthand's solo exhibition and accompanying catalogue,
Back Talk (works 1983-2009)
, toured across Eastern Canada including Plug In ICA (Winnipeg, MB), Mount Saint Vincent University Art Gallery (Halifax, NS), and Mendel Art Gallery (Saskatoon, SK), amongst others. In 2013, Cuthand was awarded the Saskatchewan Lieutenant Governor's Arts Award and in 2015 was named an Alumni of Influence by the College of Arts and Science at the University of Saskatchewan. Her large-scale installation
Don't Breathe, Don't Drink
is part of the permanent collection at the Art Gallery of Ontario and she is currently artist in residence at the University of Saskatchewan in Health Science.
Ruth Cuthand holds an MFA from the University of Saskatchewan, and currently lives and works in Saskatoon, SK.
Carmen Robertson
Carmen Robertson is the Canada Research Chair in North American Art and Material Culture in the Faculty of Arts and Social Sciences jointly appointed between the School for Studies in Art and Culture, the School of Indigenous and Canadian Studies, and the Institute for Comparative Studies in Literature, Art, and Culture. A Scots-Lakota professor of art history, her research centers around contemporary Indigenous arts and constructions of Indigeneity in popular culture. Before joining Carleton, she taught at University of Regina and First Nations University of Canada in Saskatchewan for seventeen years.
In 2016, Robertson published both
Norval Morrisseau: Art and Life
(Art Canada Institute) and
Mythologizing Norval Morrisseau: Art and the Colonial Narrative in the Canadian Media
(University of Manitoba Press). Her essays have been published in such scholarly journals as
American Indian Quarterly
, the
Journal of Canadian Art History
,
Media History, Canadian Art Review (RACAR),
Australian Journal of Indigenous Education
, and
Third Text
.
Seeing Red: A History of Natives in Canadian Newspapers
(University of Manitoba Press, 2011), which Robertson co-authored with Mark Cronlund Anderson, has elicited awards and favourable reviews by both scholars and non-academics.
Robertson sits on the editorial board of
The Australian Journal of Indigenous Education
and
RACAR
and holds memberships in a number of scholarly associations. She is a member of the Board of Governors for the Social Science and Humanities Council and the Norval Morrisseau Heritage Society. She also maintains an independent curatorial practice. She recently guest curated the
Dana Claxton: The Sioux Project—Tatanka Oyate
exhibition and symposium at the MacKenzie Art Gallery, Regina, SK (2017-18).
Robertson's teaching is concentrated in contemporary Indigenous art history and curatorial studies. She is an advocate of hands-on, experiential learning and has led study trips to Peru as well as to galleries and museums to provide students with learning opportunities beyond the classroom setting.
Nalakwsis

Nalakwsis is an Indigenous Artist based in Whapmagoostui, QC. Their work is inspired by their Culture, Dreams and Cree Legends. Nalakwsis works in various other mediums such as: Beadwork, Ink, Digital art, and Photography.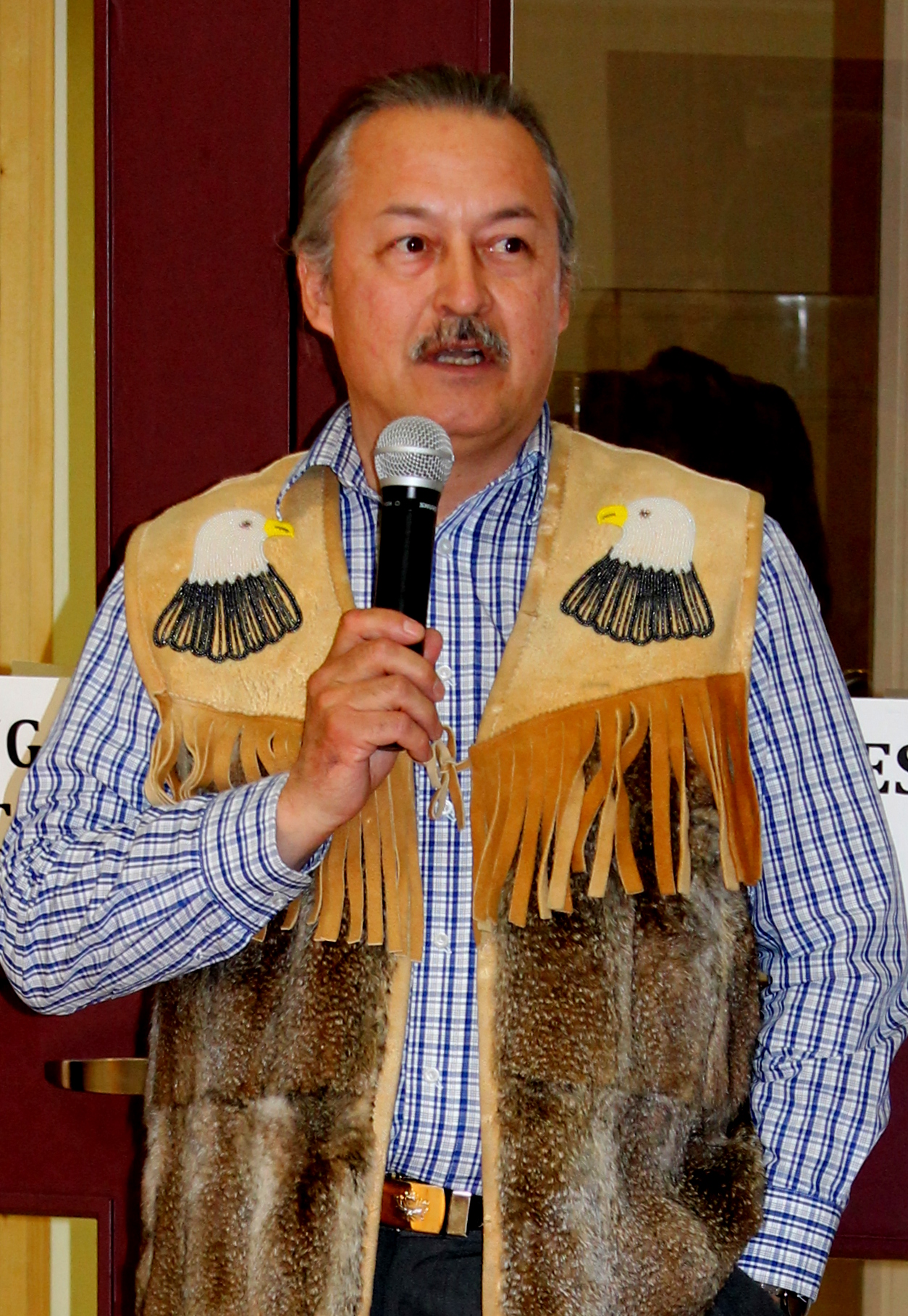 Dr. Ukjese van Kampen
Dr. Ukjese van Kampen is a former Canadian Airborne Commando, Combat Engineer in the United States Marines, Yukon bush pilot, researcher, curator and a life-long artist. His art has been exhibited in about 100 art shows worldwide, over half of those one or two person shows. His art can be found in places such as the Museum Five Continents (former Bavarian State Museum of Ethnology), Munich; Finnish National Cultural Museum, Helsinki; The Museum of Northern Cultures, Hokkaido, Japan; Burke Museum, Seattle; Canadian Museum of Human Rights, Winnipeg; the Roman Catholic Church Collection, Rome; the Indian Art Centre, Ottawa, Ontario as well as a number of other institutes and private collections in Canada, USA, Japan, Australia & Europe. In media coverage in 1993 the Canadian Broadcasting Corporation made a TV show about Ukjese titled 'Ukjese' Artist and Man of Action". There have been a number of magazine articles about Ukjese's art such as in the Indian American Art magazine, winter 2008 issue, the German magazine, Coyote, spring 2001 issue & the Australian publication COMA February 1996 issue. Ukjese has a BFA, MA in Cultural Studies from Athabasca University, a PhD in Archaeology from Leiden University in the Netherlands and is working on a 2nd PhD in Art & Design at the University of Lapland in Rovaniemi in Finland. Ukjese is Northern Tutchone, Wolf Clan and a member of the Champagne and Aishihik First Nations.
Origins of the Yukon First Nations Floral Beading Style
Beads arrived in the Yukon via Tlingit middlemen by the 1840s. We were creating floral designs maybe by the 1860s. Later people said that nuns taught us beading. There is no evidence of this. Later researchers said we adopted the Great Slave Lake-Mackenzie River style. There is also no evidence of this. This presentation is my research in learning how we adopted floral beading designs.
---
Registration information

Tickets for Beading Symposium: Ziigimineshin Winnipeg 2020 are available at the
Manitoba Craft Council website
.
*Please note: tickets cannot be refunded after January 1, 2020.